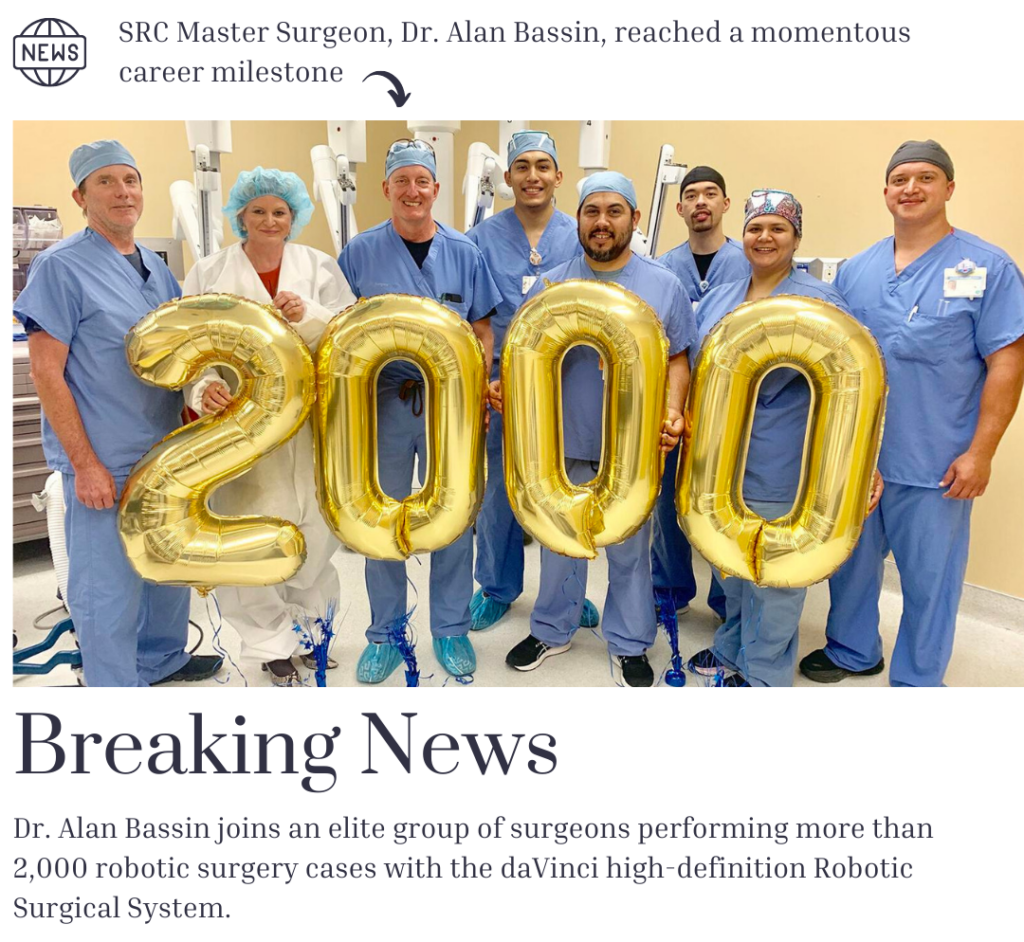 SRC Master Surgeon, Dr. Alan Bassin, reaches a career milestone and joins an elite group of surgeons by performing more than 2,000 robotic surgery cases with the daVinci high-definition Robotic Surgical System. Dr. Bassin, a board-certified surgeon, is one of the most experienced robotic surgeons in Texas and is a true leader in the field of robotic surgery.
Dr. Bassin practices at St. Luke's Health-Memorial Lufkin, the first hospital in Texas to acquire the Robotic Surgical System. The hospital holds three SRC Center of Excellence accreditations (Robotic Surgery, Minimally Invasive Surgery and Hernia Surgery), ensuring that patients receive the highest quality of care from the most experienced robotic surgeons.
Dr. Alan Bassin's accomplishment of performing his 2,000th robotic surgical procedure is a remarkable achievement that highlights his dedication and expertise in the field of robotic surgery. Robotic technology has revolutionized the way surgeries are performed, offering patients a faster and less painful recovery. We congratulate Dr. Bassin on this significant milestone and thank him for his contributions to the field of surgical innovation. As a leading accrediting body for surgical facilities and surgeons, SRC understands the importance of staying on the cutting edge of technology and techniques, and we are proud to recognize Dr. Bassin's commitment to innovation and patient care.
Read the entire article here.