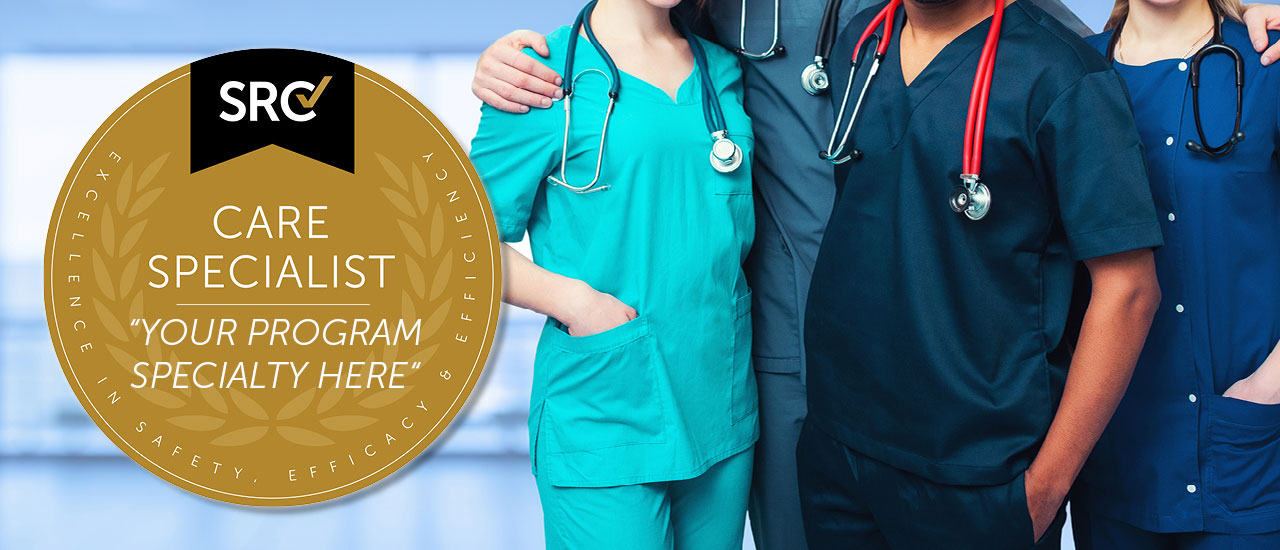 Attention SRC-Accredited Centers of Excellence: Empowering Care Specialists for Enhanced Patient Care and Collaboration
SRC's mission to enhance patient care relies heavily on the dedication and expertise of allied health professionals. Often the first point of contact for patients, these specialists provide crucial pre- and post-operative support, forging meaningful connections with patients and playing an indispensable role in their comprehensive care journey.
To honor and support these exceptional team members, SRC's Care Specialist Program highlights the accomplishments of elite allied health professionals who excel in patient care. We encourage health care facilities to strengthen their departmental cohesion and demonstrate their commitment to their allied health members through our Care Specialist accreditation.
Our focus on fostering strong team dynamics across entire departments has led to SRC accreditations being widely recognized as catalysts for unity and collaboration. Our Care Specialist accreditation not only fosters a collaborative care environment but unifies departments, contributing to enhanced patient outcomes.
Pricing USD
Pricing includes up to 10 Care Specialists
First year: $1,000
Annually: $500
Our Care Specialist accreditation is open to all members of the allied health team, including nurses, physician assistants, nutritionists, psychologists, and physical therapists. By providing facilities with the opportunity to have up to 10 Care Specialists on staff, we aim to create a more robust and comprehensive care experience for every patient.
To be accredited as a Care Specialist, candidates must:
Be nominated by an SRC-accredited surgeon or SRC inspector
Maintain appropriate licensure
Possess significant training and experience in their specialty
Devote a substantial portion of their time to educating and treating patients