There's a lot of health care information out in the world and it can be confusing to understand on your own. For Women's Health Week, we've compiled a list of some common myths in women's health care.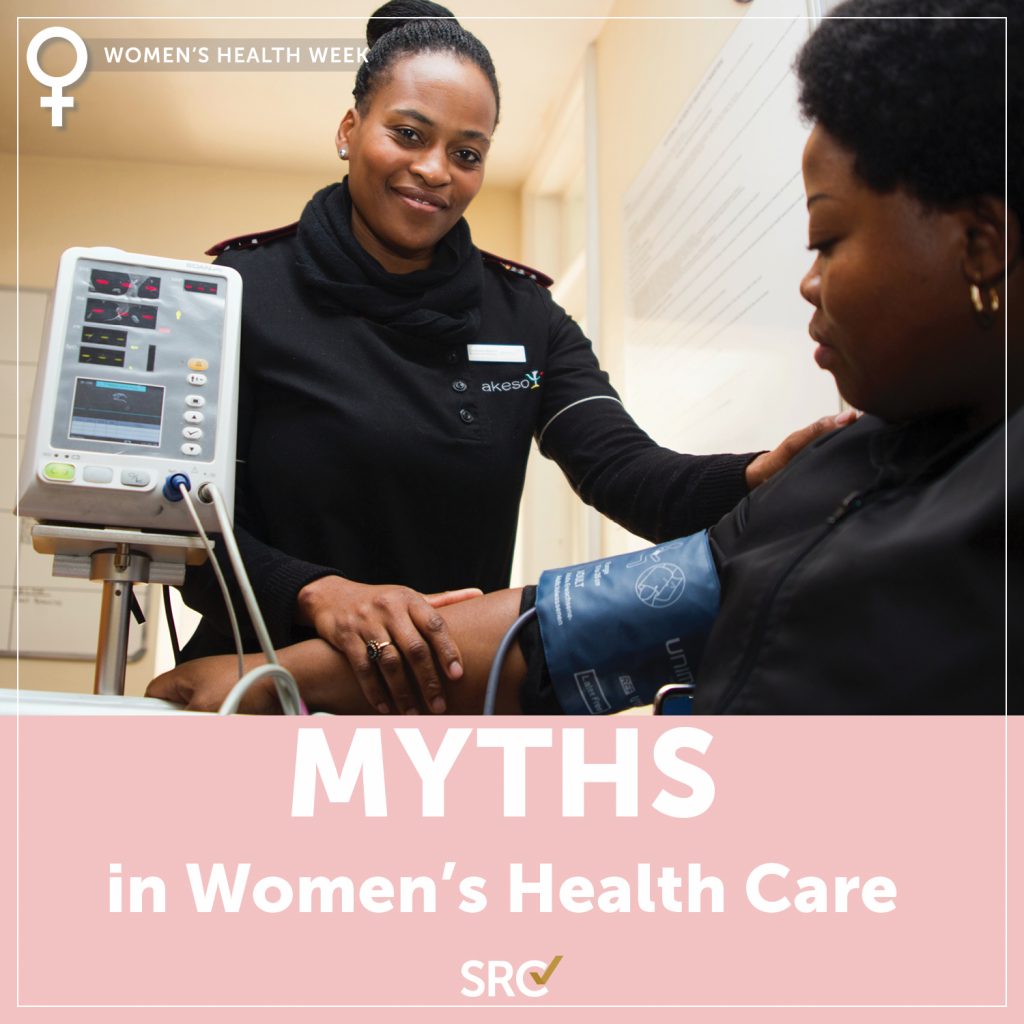 Myth 1: I don't need to screen for cancer until I'm older.
Screening for cancers is an important aspect of preventative health care. The earlier cancer is caught, the more likely it is to undergo successful treatment.
Breast Cancer Screening Recommendations: Self-checks of breast tissue should be performed monthly. The American Cancer Society and the American Congress of Obstetricians and Gynecologists recommend mammograms begin at age 40.
Cervical Cancer Screening Recommendations: Starting at age 21, the CDC recommends Pap tests every three years, as long as results are normal. At age 30, discuss with your doctor whether continuing your Pap test schedule, primary HPV testing every five years or co-testing with the Pap test and HPV test every five years is your best option.
Myth 2: Heart disease affects more men than women.
According to the CDC, heart disease is a leading cause of death in women. Symptoms aren't always present, which is why it is important to monitor many health factors including cholesterol, blood pressure and blood glucose. In addition, women may experience different heart attack symptoms than men, including shortness of breath, nausea or vomiting, dizziness or back or jaw pain.
Eating a healthy diet and leading a less sedentary lifestyle can lower your risk for heart disease.
Myth 3: Period pain is normal, even if it's debilitating.
Any pain that is debilitating or causes a disruption to your daily life should be discussed with your doctor. You may be dealing with a condition like endometriosis, fibroids or pelvic inflammatory disease.
Myth 4: Women don't get kidney stones.
While kidney stones are more common in men, they can also develop in women. Once you have had a kidney stone, your chances of developing recurrent kidney stones increases. To help prevent kidney stones, make modifications to your diet like increasing your fluid intake and reducing sodium in your diet. Discuss diet changes and whether medications can benefit you with your doctor.
Myth 5: Incontinence is normal after childbirth.
While it is common to experience some incontinence during pregnancy and childbirth can weaken the pelvic floor muscles, incontinence is treatable. If it continues longer than 6 weeks after childbirth, discuss the issue with your doctor and develop a treatment plan.
SRC administers best in class accreditation programs for many areas related to women's health such as breast treatment, continence care for women, minimally invasive gynecology, minimally invasive surgery, multidisciplinary endometriosis care, robotic surgery and urology. You can find an accredited facility or surgeon near you on our Find a Provider page here.
Sources:
https://www.cancer.org/healthy/find-cancer-early/screening-recommendations-by-age.html
https://www.cdc.gov/cancer/breast/basic_info/screening.htm
https://www.cdc.gov/cancer/cervical/basic_info/screening.htm
https://www.cdc.gov/heartdisease/women.htm
https://www.goredforwomen.org/en/about-heart-disease-in-women/facts/common-myths-about-heart-disease
https://healthcare.utah.edu/womenshealth/patient-education/
https://www.womenshealth.gov/a-z-topics/urinary-incontinence