Ahmed Abdelmoatamed Abo Khozima, MD recently achieved SRC accreditation as a Master Surgeon in Metabolic and Bariatric Surgery. Dr. Abo Khozima brings over 10 years of expertise in bariatric surgery and revisional bariatric surgery to the residents of Alexandria, Egypt and surrounding areas, practicing at El Ekbal Hospital and Dr. Ahmed Abo Khozima Bariatric Center. Dr. Abo Khozima has been recognized for curating a culture of excellence by committing to safety, high-quality surgical care and optimal patient outcomes.
"SRC accreditation means that we provide the highest quality and best practice in metabolic and bariatric surgery for our local community. We are dedicated to ongoing professional development and upholding the highest standards of care." – Dr. Ahmed Abo Khozima

Dr. Abo Khozima employs cutting-edge technologies, including the Smart Stapler, to minimize infection risk, prevent surgical complications, and provide the highest level of safety during procedures. By utilizing a comprehensive, multidisciplinary team approach, he supports patients throughout their entire health journey, offering care tailored to their individual needs along the way.
Available services for Dr. Abo Khozima's patients encompass:
Endoscopic intragastric bypass balloon
Laparoscopic gastric bypass (Roux-en-Y)
Laparoscopic sleeve gastrectomy
Laparoscopic one anastomosis gastric bypass (OAGB)
Laparoscopic single anastomosis sleeve ileal bypass (SASI)
Redo and revisional bariatric surgeries
Status as an accredited Master Surgeon means that Dr. Abo Khozima has met nationally and internationally recognized standards of excellence. Not all hospitals and surgeons seek accreditation; not all that undergo the rigorous inspection process are granted accreditation. SRC-accredited surgeons have undergone a rigorous, unbiased inspection process to ensure the applicant meets SRC's proven standards and requirements. These requirements include surgical volumes, facility equipment, clinical pathways and standardized operating procedures, and an emphasis on patient education and continuous quality assessment. SRC Inspectors educate staff in accredited departments on the implementation of best practices, aiming to enhance an organization's overall care and services.
What benefits can patients expect when choosing Dr. Abo Khozima?
Dedicated to continuous improvement and quality care, Dr. Abo Khozima assists patients through metabolic and bariatric weight loss surgery, improving patient quality of life and sustained health. By choosing to have weight loss surgery through Dr. Abo Khozima patients can expect the following additional benefits.
Lifetime individualized follow-up with Dr. Abo Khozima
A dedicated bariatric team focused on keeping patients informed about what they can expect before, during and after the surgery provided through informational sessions and support groups
Highly trained team of surgeons and anesthesiologists to ensure patient safety and best outcomes
Dietician services are available through a multidisciplinary approach to support patients pre- and post-bariatric surgery and throughout their weight loss journey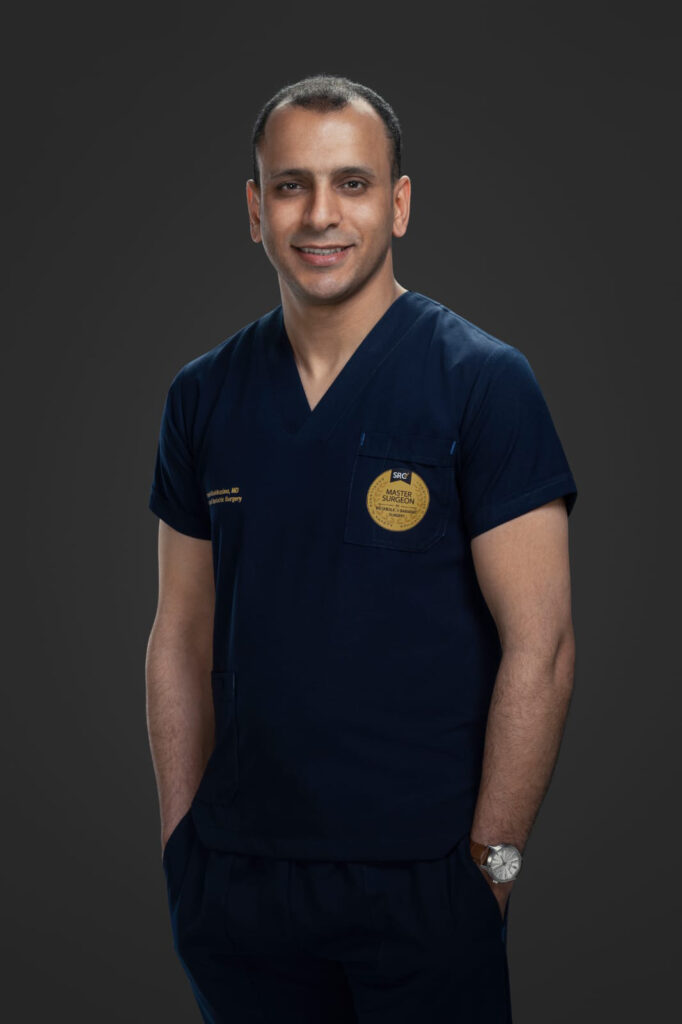 What does SRC's gold seal of accreditation mean for patients?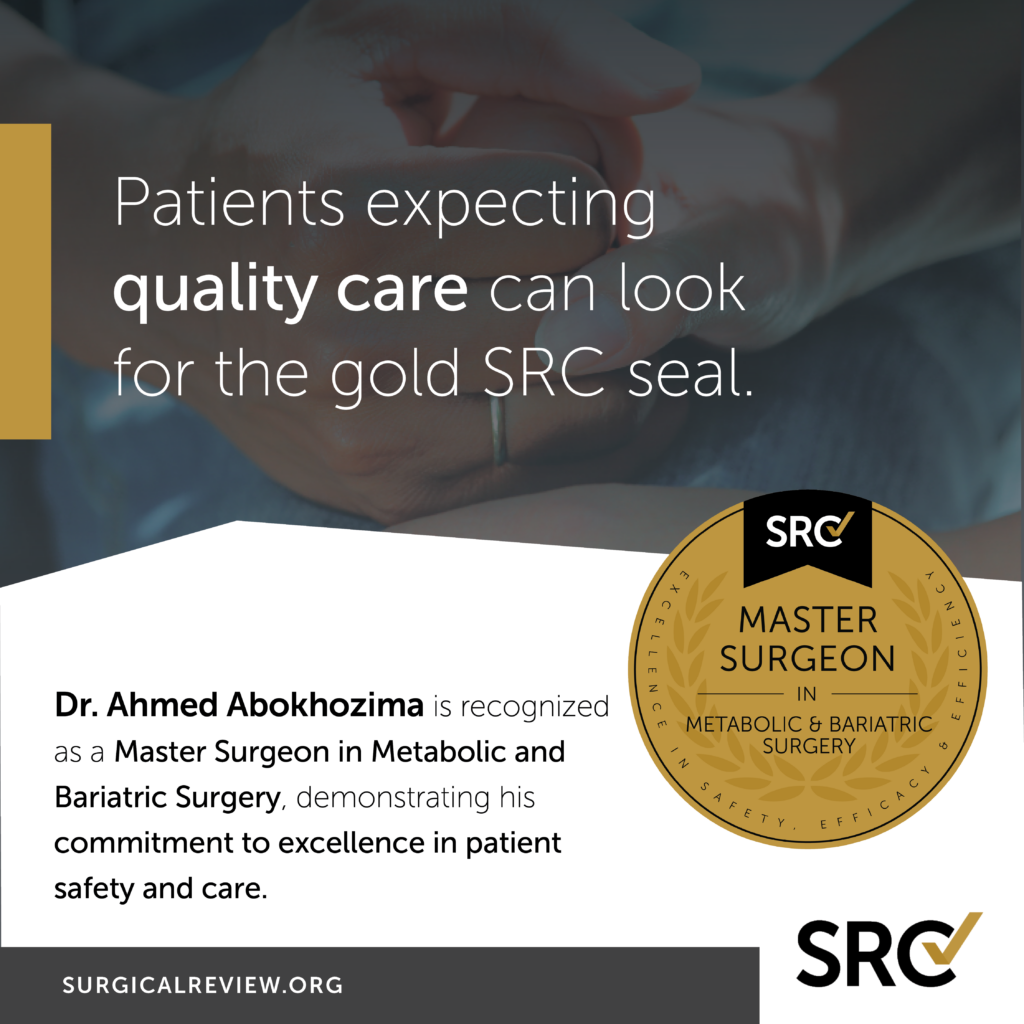 Patients trust SRC's gold seal to identify health care providers who deliver excellence in patient safety and care.
SRC is independent and objective.
The requirements for accreditation programs have been proven to improve outcomes and reduce the time patients spend in the hospital.
Watch the video to learn more about Dr. Abo Khozima and his expertise.
Contact Dr. Ahmed Abo Khozima at +201281155554 or visit www.ahmedabokhozima-center.com.