SRC accreditations recognize health care providers' commitment to patient safety and delivering excellent care. We understand the significant time and effort our designees devote to achieving their accreditation. However, patients may be unfamiliar with how they benefit from choosing an SRC-accredited provider.
Here are four things your team should communicate to patients about your SRC accreditation: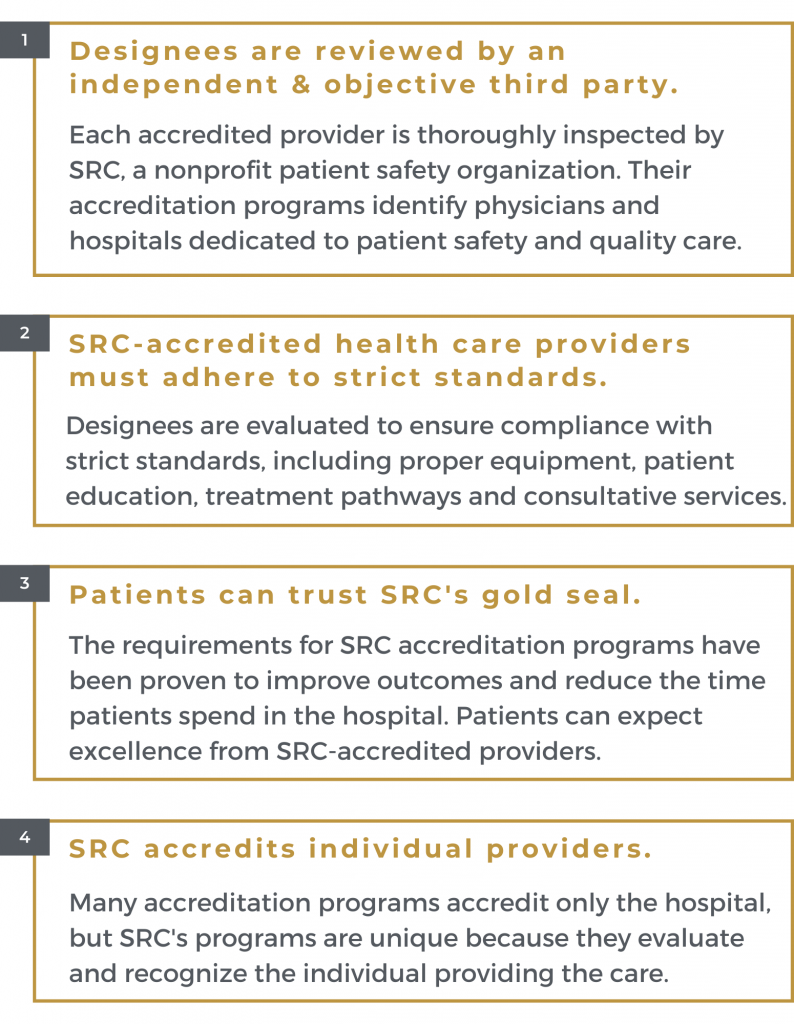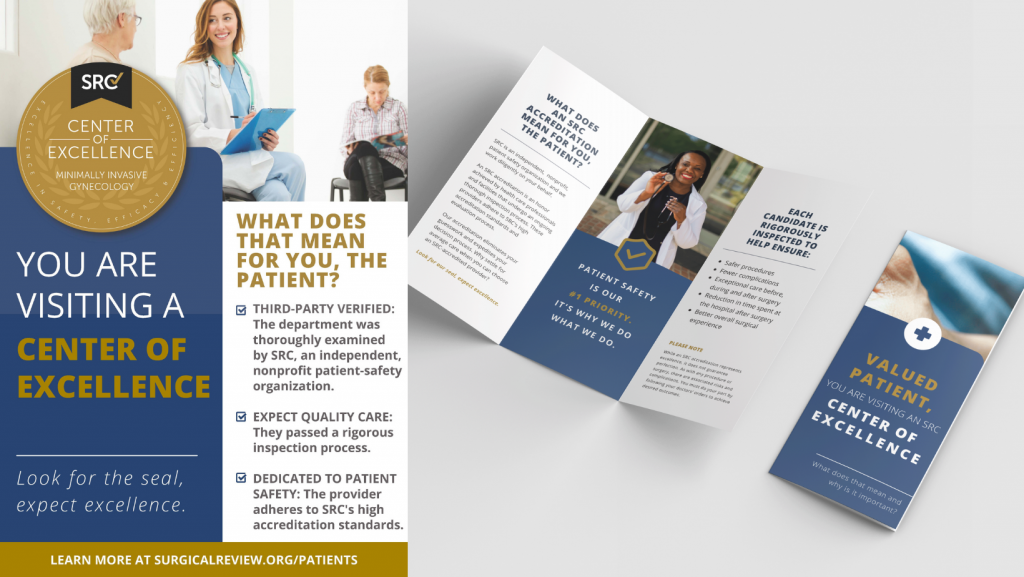 Give your team the tools they need to easily discuss your accreditation and its benefits for your patients. Request posters and brochures to place in your waiting and exam rooms. These materials speak directly to your patient, educating them on the benefits of choosing an SRC-accredited provider. You can also contact the CARE Team to schedule a training webinar for your staff.