Webinar – Celebrating 20 Years: How SRC's 10 Pillars of Excellence Shape Health Care Worldwide
Registration is now open! Join us as we discuss SRC's 10 accreditation requirements and their influence on global health care. Through exploring each pillar, you will learn how our Center of Excellence programs have withstood the test of time, and how our Quality Improvement service plays a crucial role in driving progress, achieving measurable outcomes, and supporting ROI for our participants.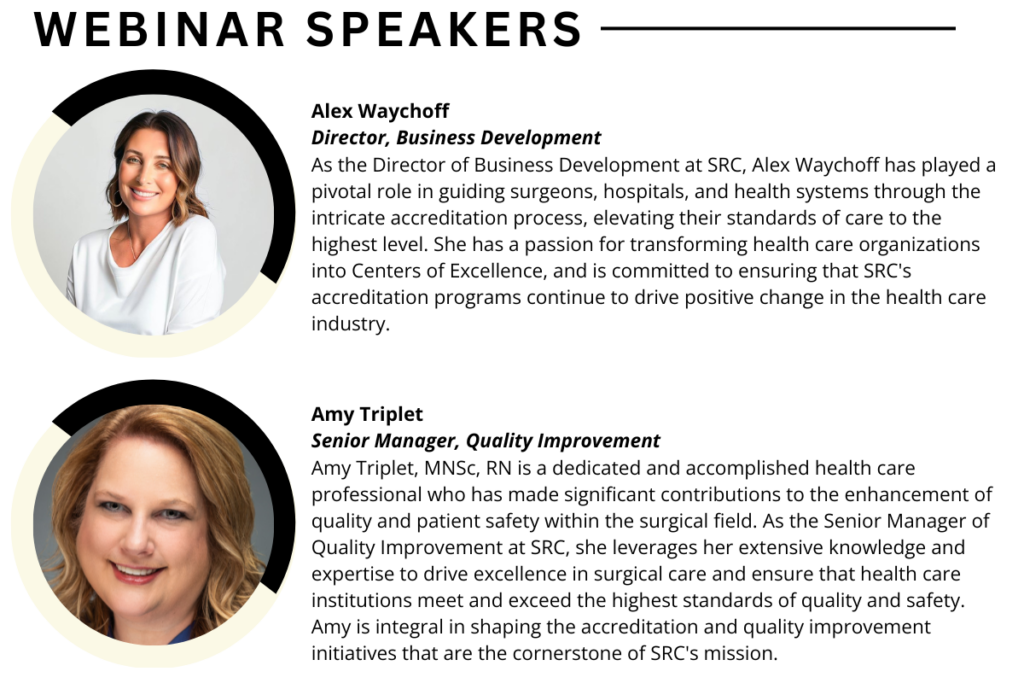 Register now and become an integral part of the conversation that will shape the future of your surgical program. Register here – https://rb.gy/nl7ub
*If you can't attend the live webinar, we encourage you to register anyway. A recorded version will be emailed to you after the event.