SRC-accredited providers are often at the forefront of surgical innovation. In February of this year, Dr. Carlos Sandoval-Herrera, a Master Surgeon in Minimally Invasive Gynecology and the physician director of Sinai Chicago's SRC Center of Excellence program since 2017, performed a unique surgery: a robot-assisted laparoscopic modified Burch procedure and paravaginal repair using the Senhance® Robotic System. This procedure lifts the bladder and vagina to correct urinary incontinence and bladder prolapse. The most common type of urinary incontinence, stress incontinence occurs when urine leaks due to pressure on the bladder. This pressure can be from activities such as exercise, sneezing or coughing.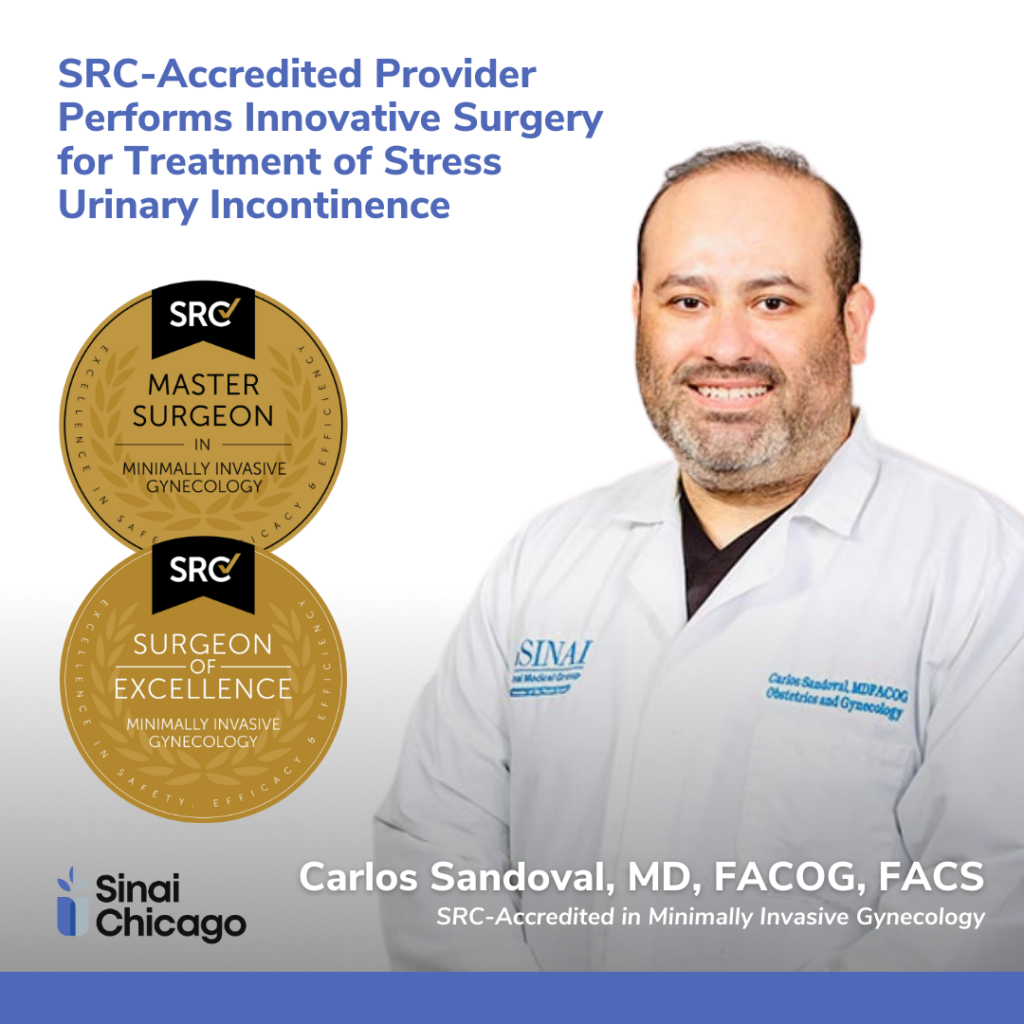 "The Burch procedure allows treatment of stress urinary incontinence in an anatomical fashion and without a mesh," says Dr. Sandoval.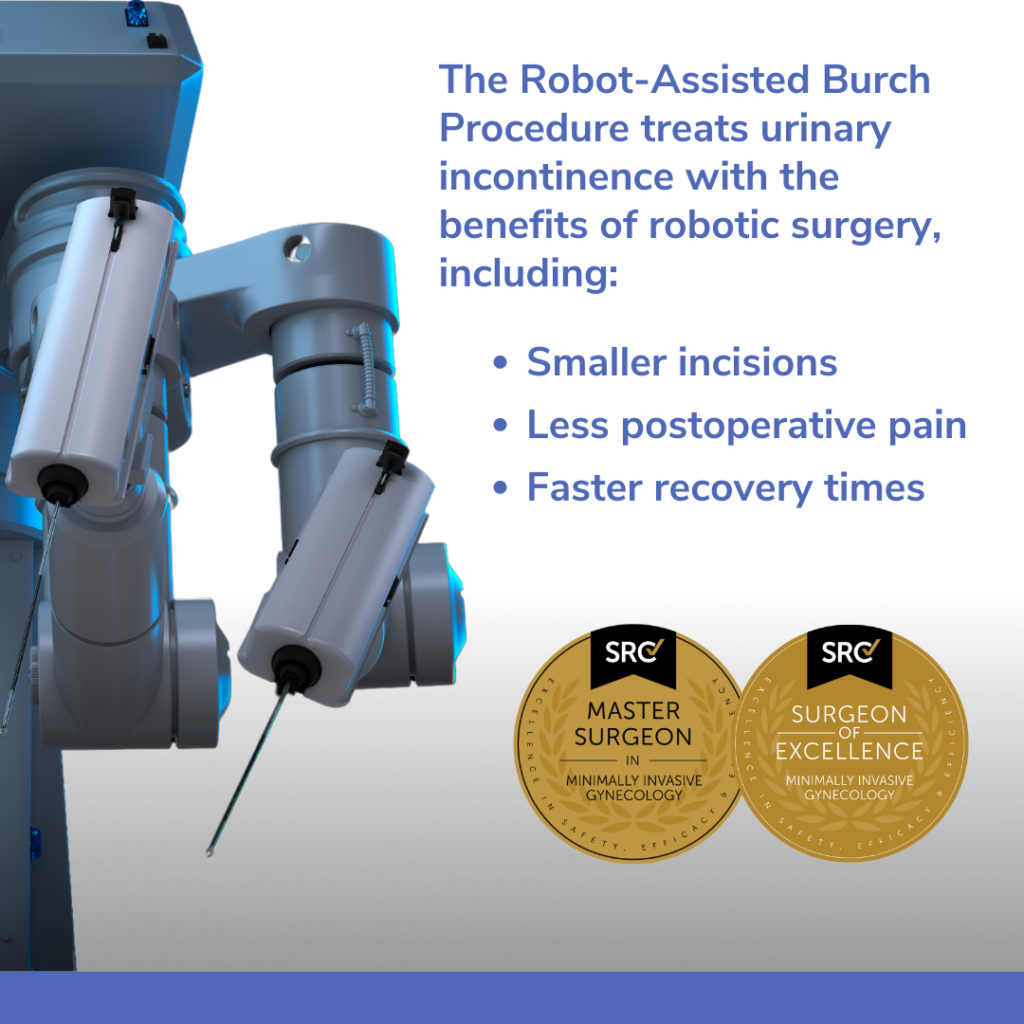 Robotic surgery offers advantages over traditional open surgery, including smaller incisions, less postoperative pain and faster recovery times. The Senhance Robotic System provides the surgeon with 3D vision, haptic palpation, and reusable and adaptable 5 mm instruments, enhancing surgical precision. Six weeks post-surgery, the patient reported no complications and expressed satisfaction with the procedure's outcome.
SRC accreditation requires providers to adhere to a strict set of standards regarding clinical pathways, equipment and surgical experience. Studies have shown that SRC Center of Excellence accredited providers consistently achieve better patient outcomes. To learn more about Dr. Sandoval or schedule a consultation, visit www.sinaichicago.org.