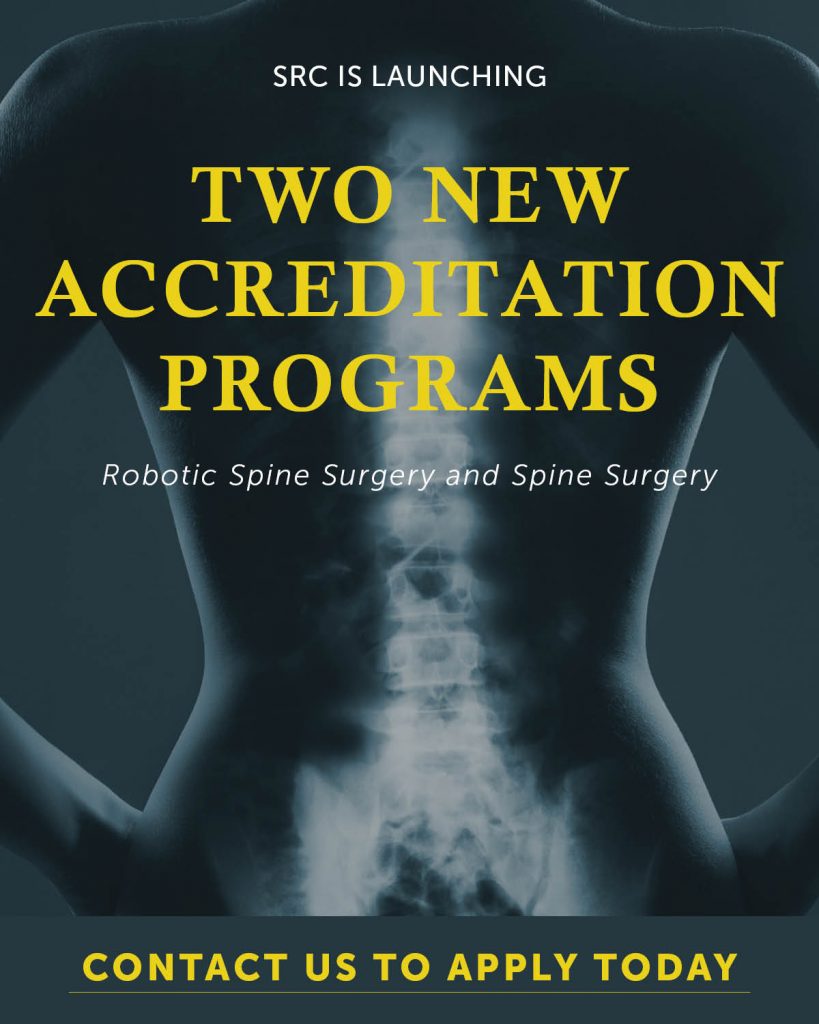 SRC is delighted to announce our two newest accreditation programs – Robotic Spine Surgery and Spine Surgery. Demand for these programs has been keen, and they are sure to become two of our fastest-growing programs.
Patients are shoppers. It's important that they locate top performers. An SRC accreditation in spine surgery establishes your program as the leader in patient safety and health care quality.
Set the bar. Become the first SRC-accredited spine surgery program in your region. Email businessdevelopment@surgicalreview.org or simply click on the graphic above for more information.
To view the program requirements for hospitals and medical facilities, click here.
To view the program requirements for surgeons, click here.