June is National Hernia Awareness Month and while the term hernia may be spoken about often, many people are unsure what a hernia actually is and how it can be treated.
What Is a Hernia?
A hernia is an uncomfortable condition in which an organ or tissue slips through a weak area in the surrounding muscle or connective tissue that holds the abdominal organs in place. It can occur and develop anywhere in the body, especially in the abdominal wall.
Common Symptoms of Hernias
– Pain or soreness in the affected area, especially when bending over, coughing or lifting
– Visibly noticeable protrusion
– Burning, gurgling or aching in the area of the hernia bulge
– Weakness, pressure or a feeling of heaviness in the abdomen
Five Main Causes of a Hernia
– Congenital defects
– Prior surgeries
– Pregnancy
– Improper lifting of heavy objects
– Advanced age & loss of tone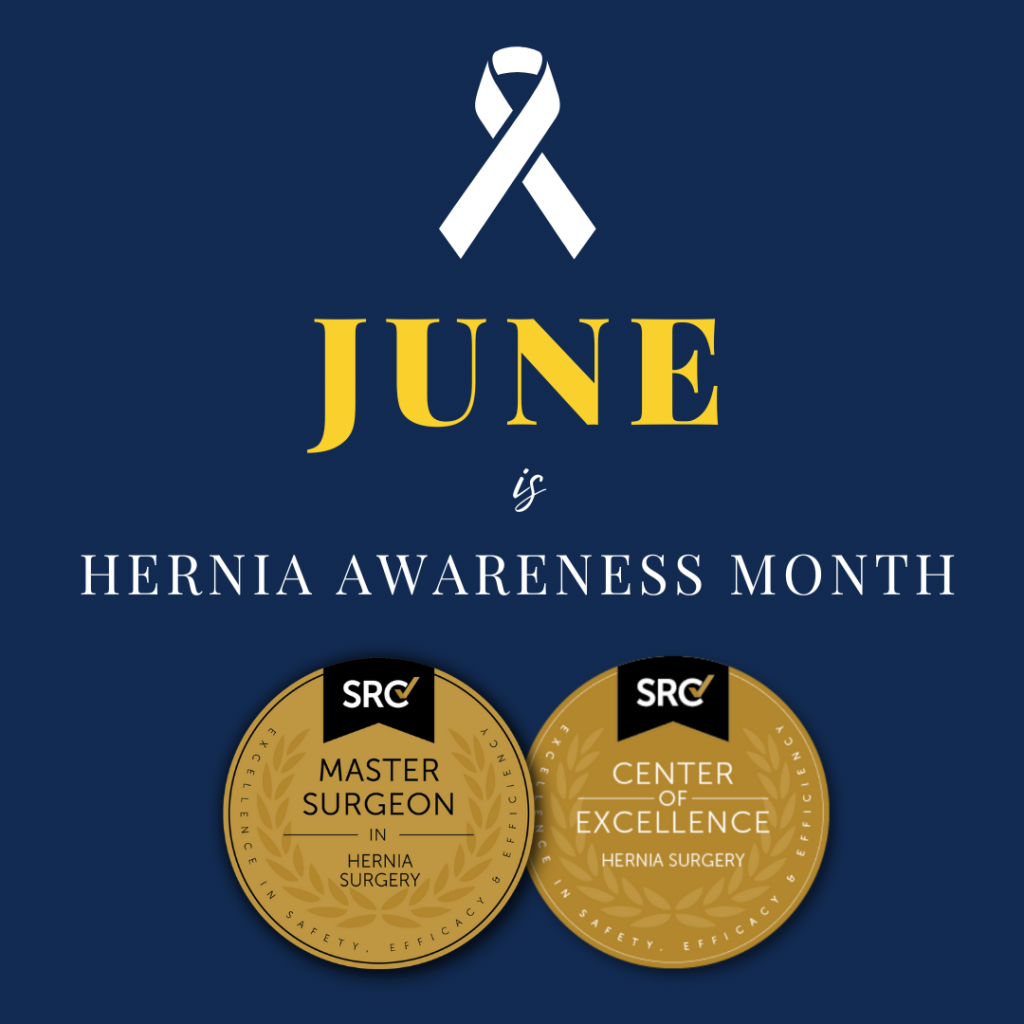 Each year, hernias affect millions of Americans, but only a portion of those suffering seek any kind of medical treatment. SRC created a Hernia program accreditation to help patients easily find a provider they can trust and depend on.
Providers: Interested in becoming accredited in hernia surgery? Click here.
Patients: Find an SRC-accredited hernia provider near you by using our Find a Provider tool.