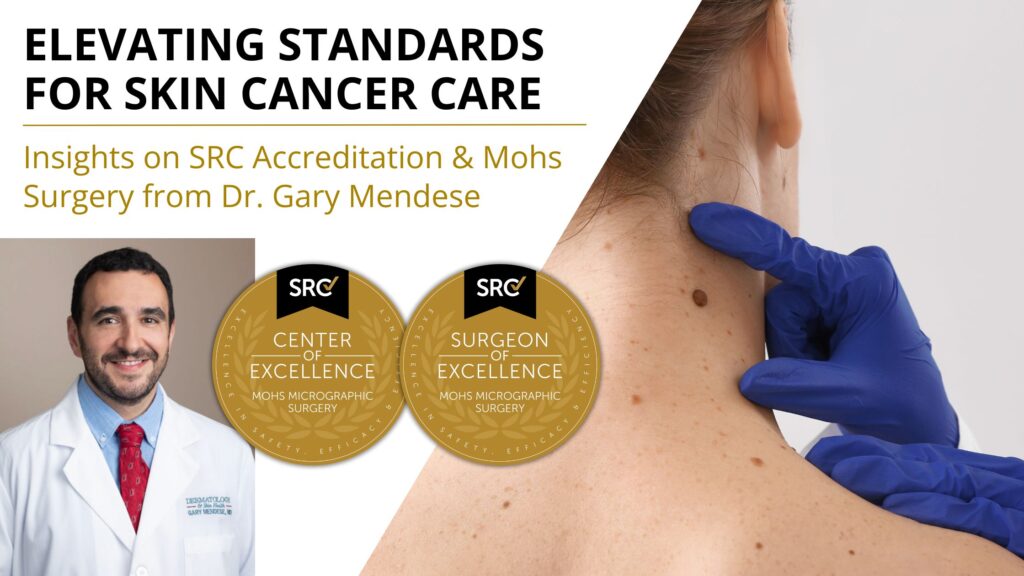 Each year in the US, around 5.4 million cases of skin cancer are diagnosed, impacting individuals from all races and backgrounds. With many treatment options available, Mohs micrographic surgery is recognized as the gold standard for its precision and effectiveness in treating skin cancer.
The Gold Standard for Skin Cancer Care:
Mohs micrographic surgery has rightfully earned its reputation as the most effective surgical option for skin cancer due to its minimally invasive treatment approach and ability to provide immediate pathological results. Mohs allows for real-time margin analysis during surgery, ensuring that the smallest margins are taken and resulting in minimal wounds and scarring. The meticulous procedure's ability to provide clearances and scrutinize margins effectively sets it apart from other treatment methods, contributing to its superior outcomes.
Dermatology is a diverse field of medicine that offers a unique blend of treating patients of all ages and performing a variety of procedures. When asked why Dr. Gary Mendese chose Mohs surgery, he responded, "It's a great mix of adults and kids, procedure-oriented, and you can see almost all conditions and treatment processes." Dr. Mendese is an SRC-accredited Surgeon of Excellence in Mohs Micrographic Surgery at Centers of Excellence in Mohs Micrographic Surgery, Dermatology and Skin Health in Dover, Londonderry, and Peabody, New Hampshire. Intrigued by the combination of surgery and pathology, Dr. Mendese pursued this specialty remarking, "I get to remove tumors, analyze margins myself, and then perform reconstruction – all while under local anesthesia."
The Significance of Mohs Fellowship Training:
Fellowship training in Mohs micrographic surgery is paramount for dermatologists seeking to perform safe and effective surgeries. While residency programs offer an introduction to Mohs surgery, fellowship training elevates a practitioner's skills and confidence to perform this complex procedure independently. "As dermatologists, we all receive some exposure to Mohs in residency training, but the experience varies from program to program. I had a wonderful experience in Mohs during residency, worked with some of the best Mohs surgeons in Boston and got to operate at all levels – but I was in no position to perform Mohs on my own after residency. No resident is. You just don't see enough or get to do enough, but fellowship training fixes that," explains Dr. Mendese. The intensive Mohs fellowship training experience typically lasts one to two years and requires a minimum of 500 Mohs cases, enabling dermatologists to refine their surgical skills and reconstructive techniques under the guidance of seasoned experts.
To uphold our commitment to patient safety and quality care, one of the requirements to achieving an SRC accreditation mandates that all surgeons complete a fellowship program endorsed by the American College of Mohs Surgery.
Benefits of SRC Accreditation in Mohs Surgery: Insights from an Accredited Provider
Accreditation from SRC showcases a provider's commitment to excellence in patient care and safety. SRC's accreditation for Centers of Excellence and Surgeons of Excellence in Mohs micrographic surgery focuses on evaluating surgeon case volumes and patient outcomes, as well as surgical expertise and continuing education. It also places emphasis on facility equipment and clinical pathways, all with the goal of ensuring that patients receive high-quality, comprehensive care. As a nonprofit patient safety organization, SRC is internationally recognized for its high standards and stringent requirements for providers seeking accreditation to ensure quality care throughout the patient experience.
"SRC truly cares that its surgeons treat patients and staff with the utmost respect we all deserve."

– Dr. Gary Mendese
When asked why Dr. Mendese chose to pursue SRC accreditation in Mohs micrographic surgery he replied, "I love that SRC focuses on a broad definition of 'quality.' It values quantity in terms of surgeon case numbers but ensures it certifies surgeons and health centers based on continuing education for all employees related to the patient's experiences. SRC truly cares that its surgeons treat patients and staff with the utmost respect we all deserve."
In the ever-evolving landscape of health care, patients are becoming increasingly discerning in their choices of care providers. Patients actively seek out SRC-accredited providers, recognizing that this accreditation signifies quality and safety.
As an organization, SRC is focused on the patient's safety and experience, as such we are dedicated to fostering the highest standards of medical care. To achieve accreditation, providers undergo a rigorous inspection process. Their surgical expertise and the quality of care they offer are vetted and affirmed by us, an independent third party.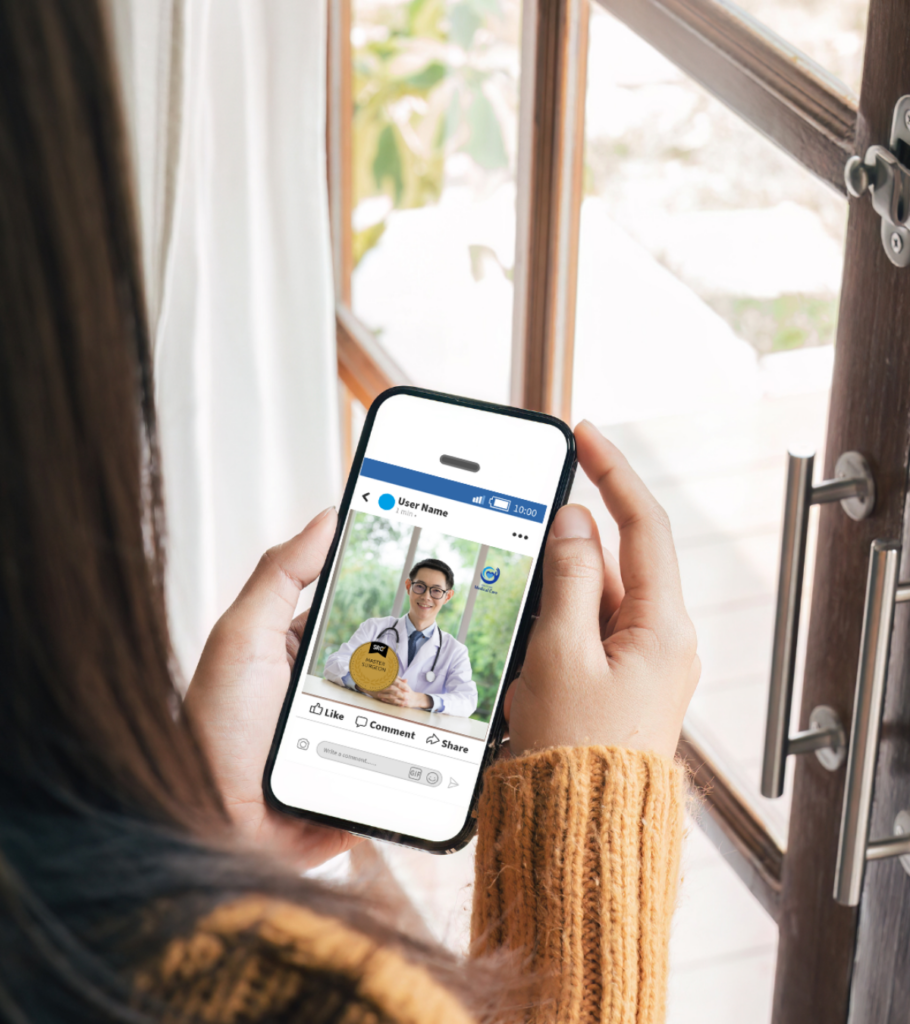 "It's not a certificate, it's a culture."

– Dr. Neil Hutcher SRC's Chief Medical Officer
For health care providers and their patients, SRC accreditation signifies a provider's ongoing commitment to excellence in patient care and distinguishes them as leaders in their field. Patients seeking surgical care can trust that SRC-accredited providers not only meet stringent quality standards but also prioritize the well-being of their patients, making the patient's best interests the core of their practice. Accreditation is more than just a quality certificate; it underscores a provider's devotion to nurturing a culture of excellence.
Dr. Mendese elaborates on the patient benefits of choosing an SRC-accredited provider commenting, "There are many choices for surgery out there. [However], screening doctors is a daunting task — SRC has already done much of the work for patients seeking surgical care." Accreditation simplifies the process of choosing a qualified surgeon, giving patients confidence and peace of mind that they are receiving the best medical care.
The Future of Mohs Surgery and Skin Cancer Care:
Looking ahead, the next decade holds promise for significant advancements in preventing and detecting skin cancers. Technological innovations will enhance our ability to detect skin cancer at earlier stages, leading to improved treatment outcomes. Continued research and education will play a pivotal role in shaping the future of Mohs surgery and skin cancer care.
SRC-accredited providers in Mohs micrographic surgery are at the forefront of the industry. Their surgical expertise, pathology analysis and dedication to quality positions them to lead the charge in advancing the future of skin cancer treatments.
Want to apply for accreditation in Mohs surgery or just want more information? Fill out this short form.
Utilize SRC's Find A Provider tool to locate an accredited provider near you.
Dr. Mendese performs Mohs surgery at three SRC Center of Excellence in Mohs Micrographic Surgery locations:
Dermatology & Skin Health
– Londonderry, NH at 50 Michels Way Suite 202
– Peabody, MA at 23 Centennial Drive
– Dover, NH at 784 Central Avenue