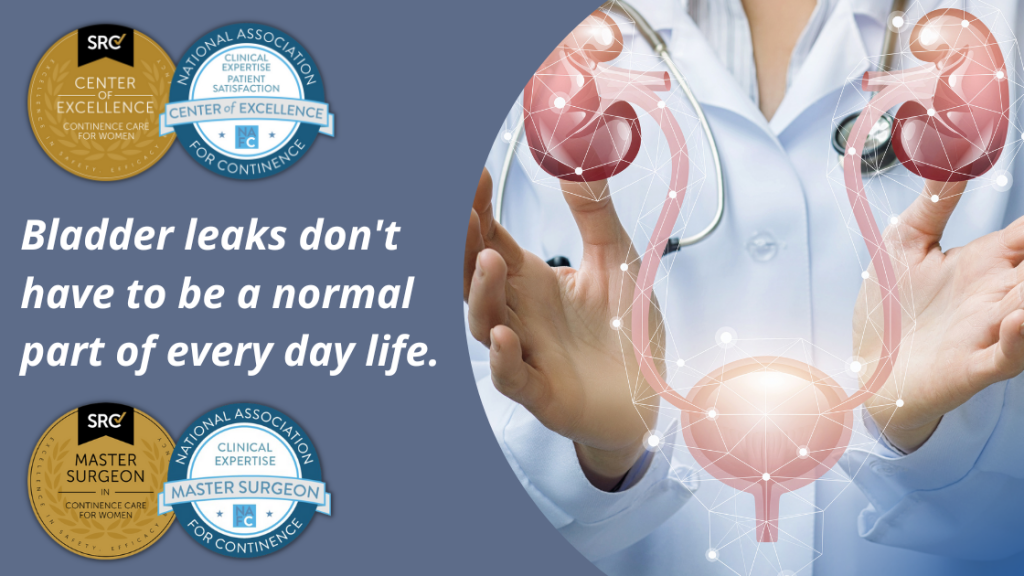 The holiday season is a time to spend with friends and family, but for individuals experiencing challenges with incontinence, the thought of being in large groups with limited restroom access can be daunting. As defined by the Mayo Clinic, urinary incontinence is when there is a loss of bladder control and unwanted leakage of urine. The level of severity and disruption in life can vary from small leaks when coughing or sneezing to sudden urges to urinate and not being able to control it to get to a toilet in time. More than 25 million individuals in the USA experience challenges with bladder leakage, living with and accepting incontinence issues as 'the facts of life.' However, urinary incontinence is not necessarily a by-product of old age or of giving birth and does not need to be a disrupting lifelong condition.
Symptoms of urinary incontinence may include:
Immediate and urgent need to rush to the restroom and inability to maintain bladder control if you do not get there in time
Accidental urine leakage with exercise, coughing, sneezing or laughing
Urine leakage beginning or continuing after a surgery
Constant feeling of wetness without noticeable urine leakage sensation and leakage causing embarrassment
Feeling as though the bladder doesn't completely empty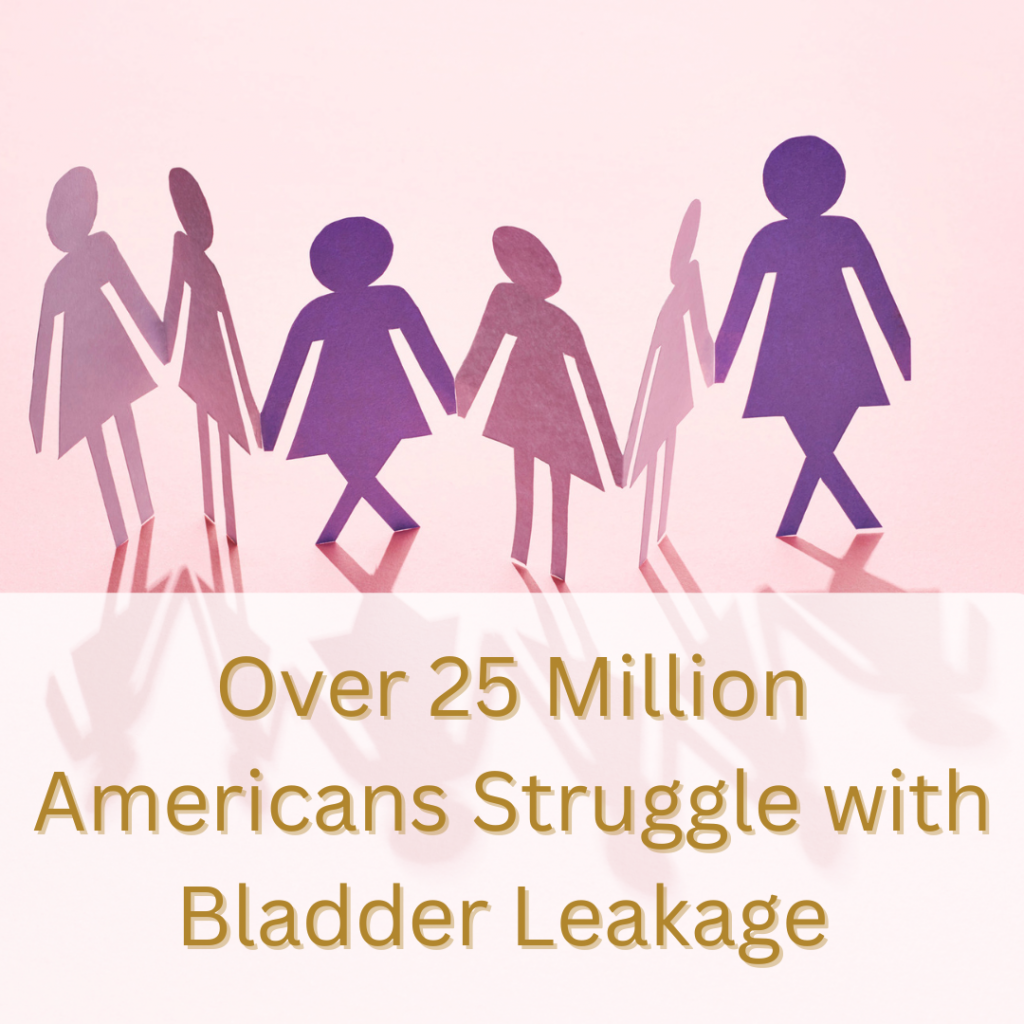 Symptoms of urinary incontinence may resemble or be an indicator of other underlying medical conditions such as infections of the bladder and urinary tract, pelvic organ prolapse, prostate cancer and kidney stones. It is important to consult with a medical professional regarding all symptoms and concerns. A diagnosis often requires a referral to a urogynecologist or urologist and will consist of a complete physical examination focusing on reproductive organs and urinary nervous systems, and may include urine samples.
Common factors that may increase the risk of developing urinary incontinence reported by the Mayo Clinic include:
Gender: Women are more prone to stress incontinence due to differences in female anatomy, pregnancy and childbirth, menopause and other hormonal changes. Men tend to be more predisposed to urge and overflow incontinence, especially if there are prostate gland problems present.
Age: Muscles in the bladder and urethra can weaken over time coupled with a reduction in bladder capacity which can lead to accidental urinary leakage
Being overweight: Excess weight can increase the risk of stress incontinence from coughing, sneezing and physical movement due to increased pressure on the bladder and surrounding muscles
Smoking: Use of tobacco may present an increased risk of developing urinary incontinence
Family history: A family member having incontinence, particularly urge incontinence, presents a higher risk of being predisposed to developing incontinence
Some diseases: Diabetes and some neurological diseases can increase the risk of incontinence
Left untreated, urinary incontinence can have a physical, mental and emotional impact on an individual's life. Urinary incontinence can cause skin problems from constant wetness such as rashes, sores and infections. Urinary tract infections (UTIs) may also be a complication of untreated incontinence. Urinary incontinence can affect an individual's confidence and cause embarrassment which may interfere with quality of life and affect social, work and personal relationships.
Treatment options for urinary incontinence vary depending on several factors such as age, incontinence type, severity, preference for medications, procedures or therapies and outcome expectations. Experiencing urinary incontinence can be an embarrassing challenge which is why it is important to find a knowledgeable and compassionate continence care provider. SRC, a leading nonprofit organization that accredits the top facilities and surgeons adhering to internationally recognized standards of excellence in patient care and safety, has partnered with the National Association for Continence (NAFC) to spread the word about continence care treatment and help patients find the care they deserve.
This condition is treatable, and our dual accreditation for Center of Excellence and Master Surgeon in Continence Care for Women, recognizes the best facilities and surgeons providing continence care and connects them with patients. This program is also in collaboration with LUGPA, the nation's only urologist trade association. We are all dedicated to normalizing the discussion of continence care and helping individuals find knowledgeable and compassionate providers.
Start living your leak-free life, and use our Find a Provider tool to locate an accredited continence care provider today.

If you are a health care provider interested in applying for this accreditation you can find more information here.


Sources:
"Urinary Incontinence." Mayo Clinic, Mayo Foundation for Medical Education and Research, 17 Dec. 2021, https://www.mayoclinic.org/diseases-conditions/urinary-incontinence/symptoms-causes/syc-20352808.
"Urinary Incontinence in Women." Urinary Incontinence in Women | Johns Hopkins Medicine, 1 Nov. 2022, https://www.hopkinsmedicine.org/health/conditions-and-diseases/urinary-incontinence/urinary-incontinence-in-women.