25 million adult Americans suffer from some form of urinary incontinence, 75-80% of those are women.
The National Association for Continence (NAFC), the nation's leading advocate for individuals with bladder and bowel conditions, chose SRC to help fulfill the need for facilities and surgeons who specialize in continence care for women.
The Center of Excellence in Continence Care for Women accreditation identifies facilities and physicians that meet rigorous benchmarks for training, clinical experience, resources and patient safety. The goal is to help those dealing with incontinence issues find experts that have been thoroughly and independently vetted for their quality of care.
This program is endorsed by LUGPA, the nation's only trade association for independent urologists and their practices.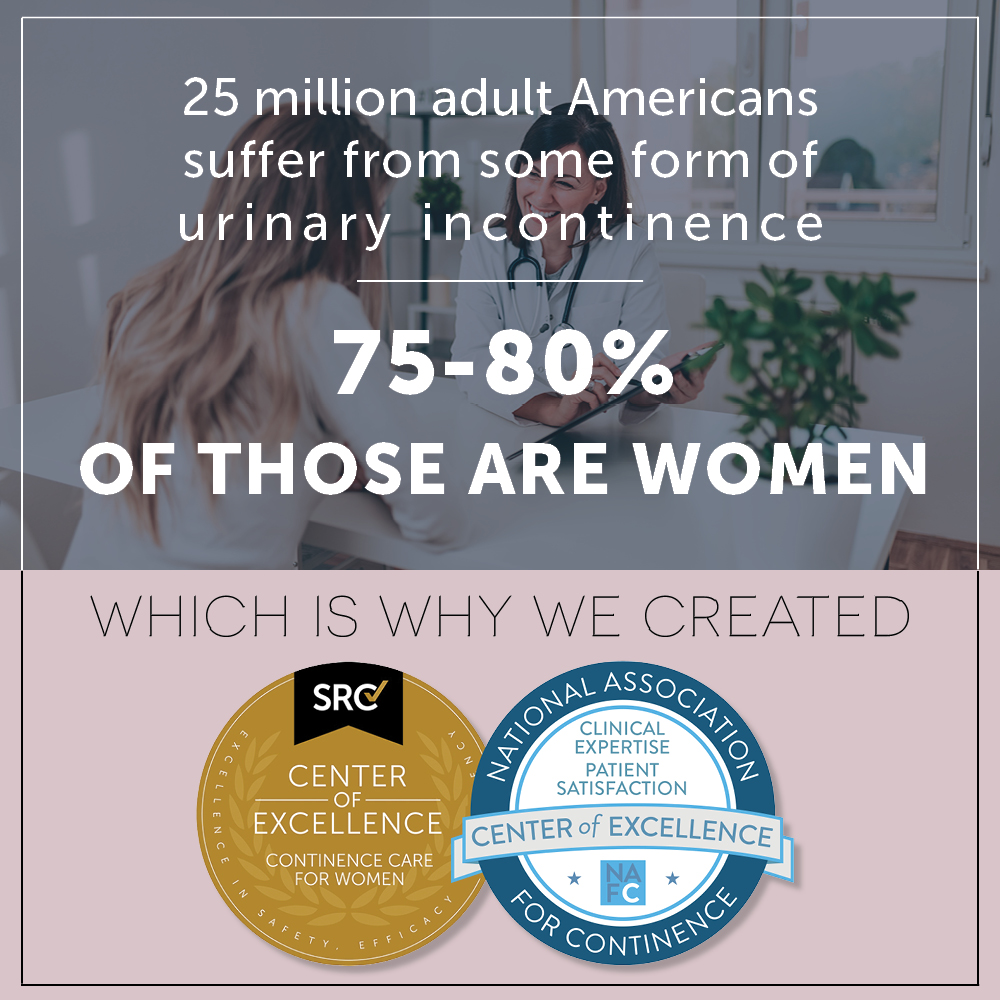 Find more urinary incontinence in women statistics, here.