EXPEDITED ACCREDITATION PROGRAM (EAP)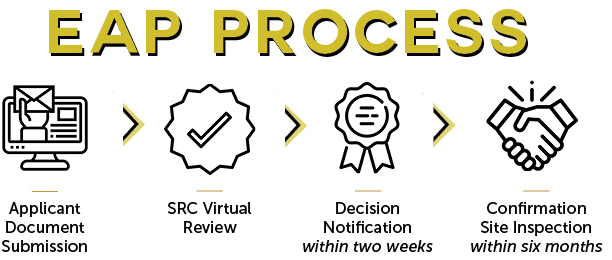 Purpose: To make effective use of a lull in elective/non-emergency surgery, bypass travel and visitor restrictions and accommodate a remote working environment to fast track accreditation.
Overview: Submit an EAP packet designed to minimize the time and effort of application and inspection. Applicants will be notified within two weeks of their accreditation approval. A facility assessment will be scheduled within six months for confirmation and consulting purposes.
Benefits: More than ever, patients are becoming shoppers. An SRC accreditation is a differentiator. The expedited approach is designed to minimize the time and effort of the application process, so busy hospitals and surgeons can gain accreditation quickly.
Contact SRC to register for the EAP.